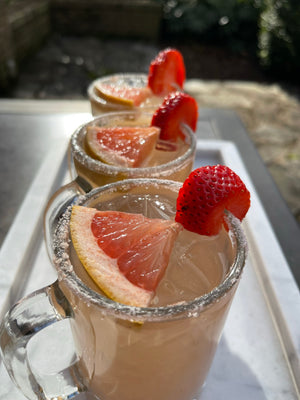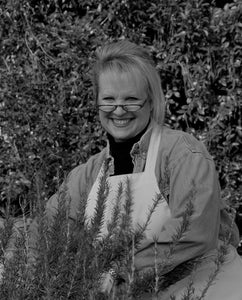 ABOUT SALLIE'S GREATEST
A jam good brand born in the rural farming community of Cameron, South Carolina. Our award winning jams are all-natural and gluten free. You might remember us from Oprah's Favorite Things or the Garden & Gun "Made in the South" awards. Smother jam on a piping hot biscuit or pair it with a savory pork tenderloin. Our jams are versatile and can suit all of your cooking and baking needs
Our simple syrups bring an exciting combination of fresh fruit and herbs. Perfect for creating flavorful sorbets, teas and cocktails. Our syrups are handcrafted in small batches and made with 100% fresh fruit and herbs with no added water. Impress your friends, dazzle your family and sweeten your party with our great products.
food category winner
"Trust us when you open a jar of Sallie Dent Porth's fresh-from-a-South-Carolina-field Strawberry Basil Jam, you'll want to slather it all over everything" - Garden & Gun
We're Jammin'
"I love a good scone with jam, but thanks to savory herbs, these spreads are wonderful in a panini, with goat cheese, even as a glaze on ham or Cornish hens. The peach, pepper and ginger is my favorite." —Oprah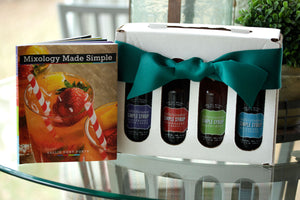 Recipes
---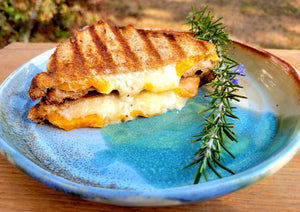 2 Tbsp. Sallie's Greatest Fig Sweet Onion + Rosemary jam 2 Tbsp. Goat cheese, softened 2-3 slices Harvarti cheese 2-3 slives Medium cheddar cheese 2 slices of white or wheat...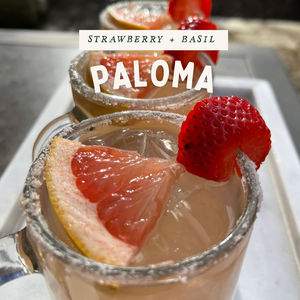 Sallies Paloma Ingredients  1 1/2 oz tequila 2 oz grapefruit juice 3/4 oz strawberry basil ss 1/2 oz lime juice 2 oz sparkling water Mix all ingredients except water. Stir...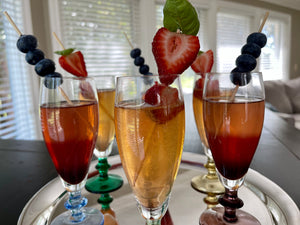 Sallie's Greatest Mimosas (single): Ingredients: 1 oz Sallie's Greatest Strawberry + Basil, or Blueberry + Lavender or Peach + Mint or Blackberry Spice + Sage Simple Syrup ½ oz lemon...